Subscribe to See Document Images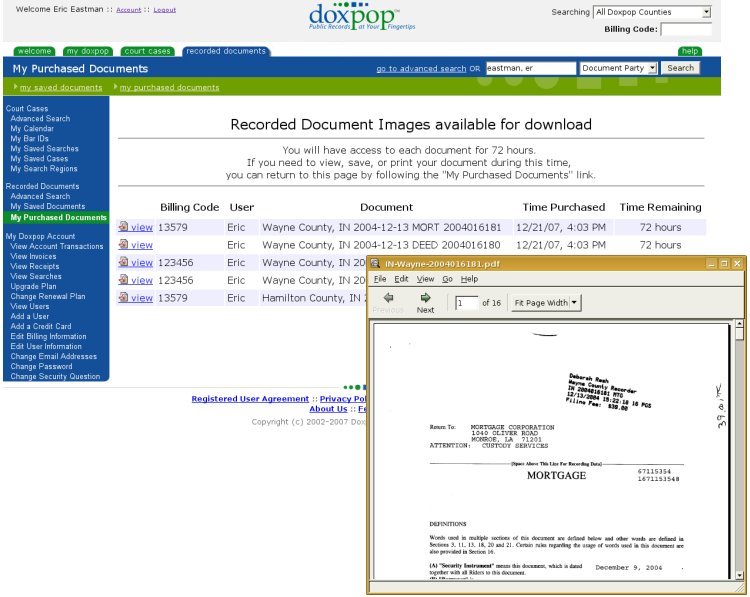 When you subscribe to Doxpop, you gain access to document image purchasing for all images in our network.

Image Purchasing includes:
View thumbnails of every page of a document and select pages you would like to purchase.
Purchase Document Images for as little as $1.00 a page.
Assign billing codes to your Document Purchases for later billing to your customers.
Download and Print your Purchased Documents directly from Doxpop for 72 hours!