Subscribe to See Document Details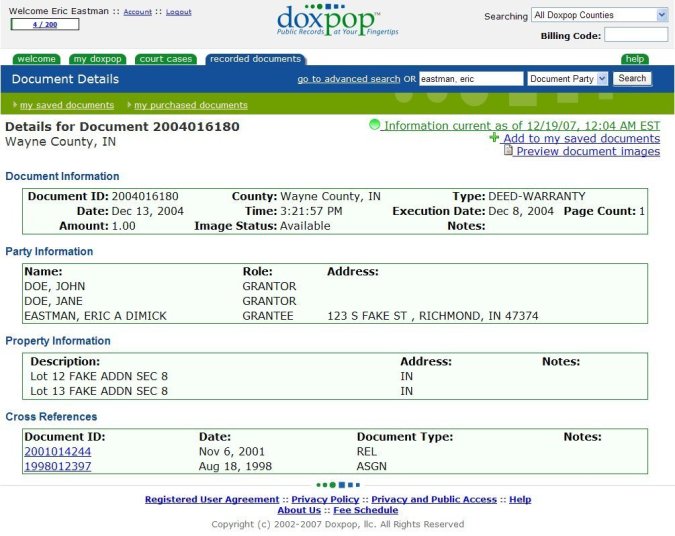 When you subscribe to Doxpop, you gain access to document details for all documents in all counties in our network.

Document Details include:
Access to all available document information including mortgage amounts.
Access to party information, including addresses where available.
Access to all scanned images of non-confidential documents.
Link directly to cross-referenced documents.